Back to Information Center
Hubolu Escrow service
Hubolu acts as a secure third party to protect the Buyer and Seller.

How Buyers are protected:
The funds remain in a holding account until the buyer releases the funds after the product is received.
The buyer can issue a dispute to Hubolu to resolve if item is not received, item is not what was described or communication with the seller has ended.
The Seller isn't paid until the Buyer accepts the merchandise..
How Sellers are protected:
The Hubolu Escrow system instantly verifies the Buyer through a credit card or paypal verification system.
Buyer confirms when they receive the merchandise.
The Seller is authorized to ship only after the funds are transferred in their Hubolu account.
The Seller can issue a dispute to Hubolu to resolve if payment has not been released by the buyer.
The seller should keep all shipping receipts, tracking numbers and emails from the buyer.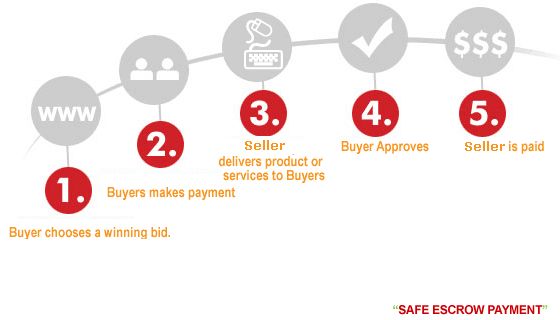 Back to Information Center